News about the laboratory
2021/09: We have started a new laboratory at Instituto Gulbenkian de Ciência.
Who are we
We like to think of ourselves as optical cell biologists. We focus on addressing biomedical questions by exploiting advancements we develop in optical microscopy. To do so, we create open-technology that pushes the boundaries of cellular imaging. All our research and methods are transparent, reproducible and widely available to researchers. In biology, we tackle broad virology, host-pathogen interactions, immunology and cell signalling questions. We do so by establishing new classes of fluorescent probes, high-speed cell-friendly super-resolution methods and computational modelling approaches that, although designed to answer questions of interest in the lab, have extensive cross-disciplinary applications.
The Laboratory
We're currently moving the laboratory from the MRC Laboratory for Molecular Cell Biology in University College London to the Instituto Gulbenkian de Ciência. In the past we've had an additional small laboratory at The Francis Crick Institute. Check out our research page to know more about what we do.
What we do
Check this preview video for a recent talk in our laboratory or our publication portfolio.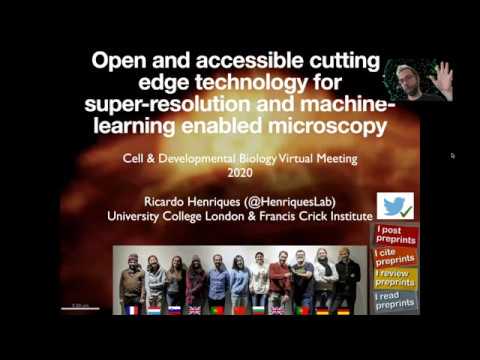 About the HenriquesLab logo
The logo at the top of this page has been kindly designed by Dr. Siân Culley.